På gång 2023

Detta evenemang har redan ägt rum.
LIFE IS A WEIRD DANCE in Burgas Bulgaria
2022-10-23 – 15:00

-

16:00
Evenemang Navigation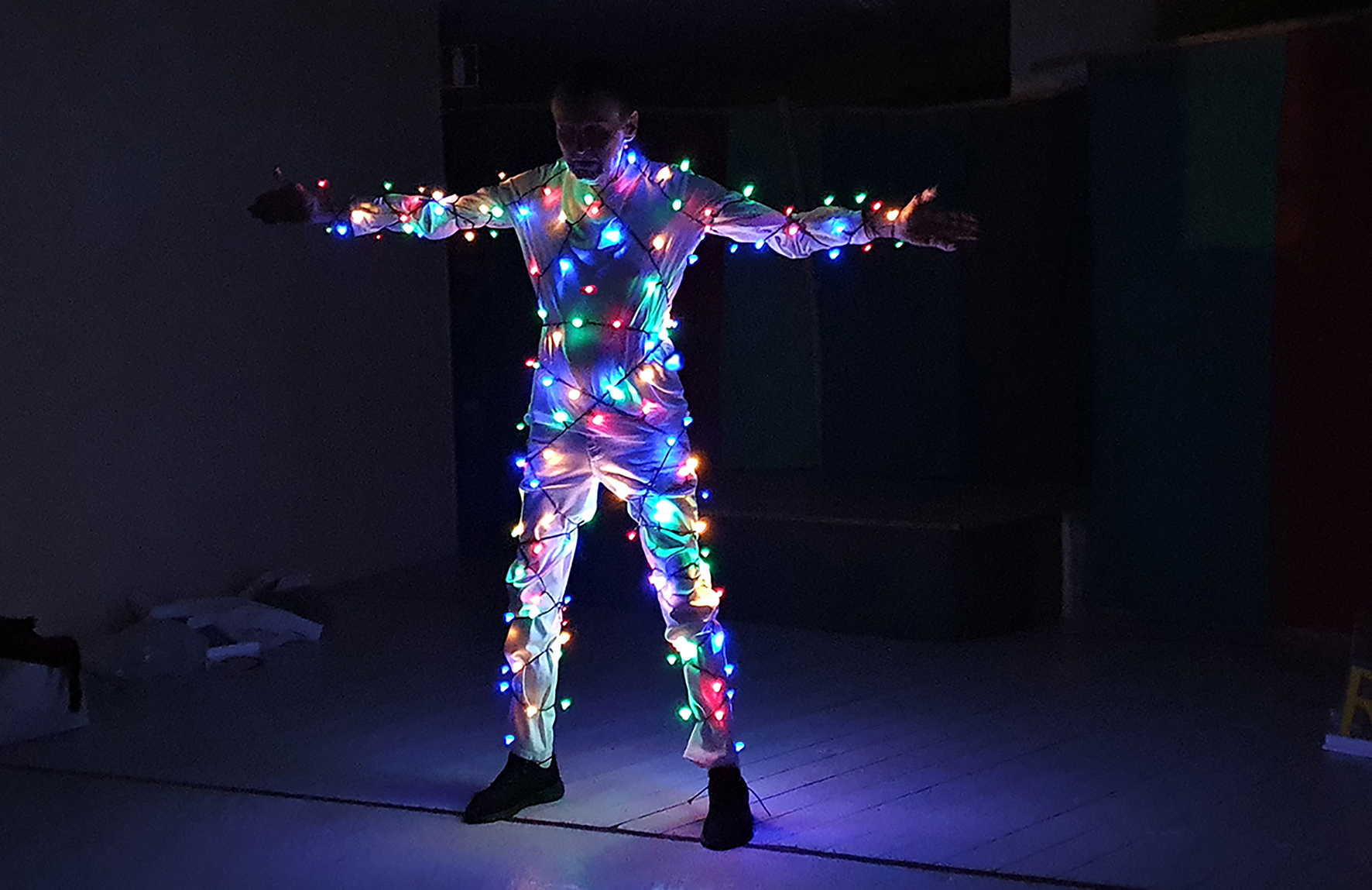 LIFE IS A WEIRD DANCE- THE REFLECTING HUMAN
A SWEDISH – BULGARIAN –
DANISH PHYSICAL VISUAL INTERACTIVE THEATER-
PRODUCTION
In LIFE IS A WEIRD DANCE you will
experience 4 stories based on real events.
They are reflections on the 4 basic pillars of
human life as they have been defined by
David Henry Thoreau in his emblematic book "Walden" or "Life in the Woods",passionately danced for you by Forest man.
Henry David Thoreau, Concord, Massachusetts, USA, 1817–1862, was a writer and a philosopher. In his writings he promulgated the idea that people should live in harmony with nature.
His thoughts were important to Gandhi and have also been of great importance to our current environmental movements.
He also became known for his belief in civil disobedience, and was a devoted fighter for the abolition of slavery.
Thoreau was also a nature philosopher, reflecting deeply on the nature-human relationship.
Concept and directed by Petar Todorov
Deviced by Staffan Björklund, Enid Björklund, Petar Todorov
Art Design and props by Enid Björklund
Music by Lars Fjeldmose
Choreography by Rossen Mihailov
Voice over by Lars Dahlqvist
Song by Elsa Björklund Streiffert
Performed by Staffan Björklund
For High School students. Family performance, children from 10 years.
Produced with support from Swedish Art Council, Region Skåne Cultural Administration, Pro Rodopi Art Centre, National Culture Fund Bulgaria